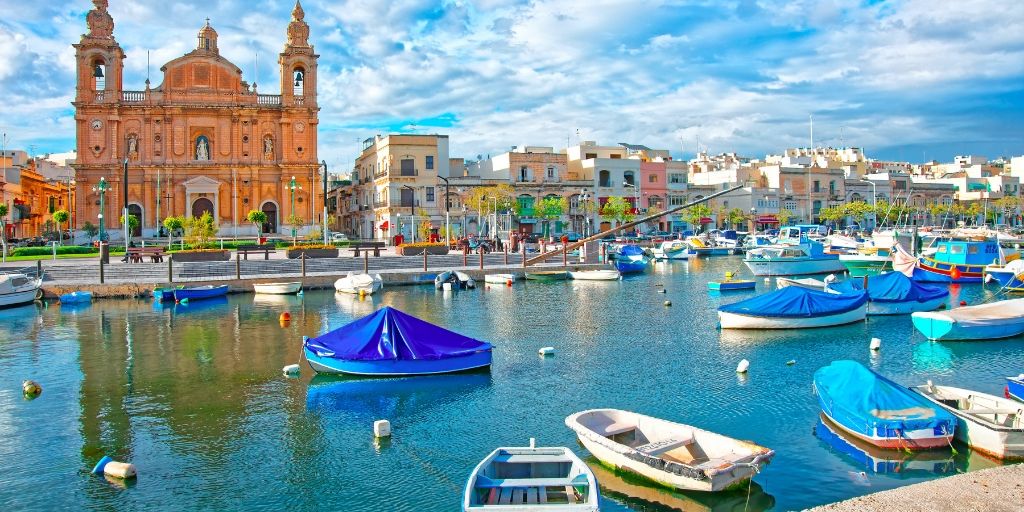 Nestled between Sicily and the North African coast, the archipelago of Malta promises a cultural fiesta. A perfect combination of striking natural beauty and architectural marvels, the island nation is one of the most sought after tourist places anywhere in Europe. If Malta is your chosen destination this year, take a quick look at our travel guide for more information on the country's tourist attractions and travel information:
Places to visit in Malta:
St. John's Co-Cathedral: One of Malta's most popular attractions, this ancient Cathedral was built to host the congregation of St. John's knights. Built in the 16th century, the Cathedral stands as a striking example of Baroque architecture. The Cathedral is also home to two of Caravaggio's original art pieces. Take a look at the Thrillophilia reviews section for more information on the St. John's Cathedral.
Gozo Island: A stone's throw away from Malta, Gozo serves as a great weekend destination. A series of idyllic landscapes, riddled with beaches and little towns, comprises the beauty of the place. Gozo is also home to Malta's biggest architectural marvel, the Ggantija Temples dating back to 3500 BCE.
Popeye Village: Once home to the theatrical production of Popeye, this lifelike set has now been converted into a fun theme park. The attractions here include many of the props from the original filming, along with a cinema showing audio visual archives and boat rides.
Golden Bay: One of Malta's best beaches, Golden Bay lacks all of the busy hustle of its sisters. A five minute hike from the main road takes one to Golden Bay. The wide coastline here commands stunning panoramic views of the horizon. Sunshine here is always plenty, making sunbathing and swimming popular sports at the beach.
Blue Lagoon: Renowned for its stunning azure waters, Blue Lagoon is a natural beach on Malta's Comino island. The clearness of the waters here makes the lagoon near-transparent. One of the best ways to enjoy the Blue Lagoon is to take a cruise or a boat ride around it; dolphins, sea lions and other little marine animals can be found in abundance and frequently spotted here. Head over to the reviews section of Thrillophilia to learn more about the experiences at the Blue Lagoon!
How to reach Malta?
By Air: The easiest way to reach Malta is by air. The island has only one international airport, with flights connecting Malta to other major countries across the world. If you're travelling from India, note that there are no direct flights connecting the two places. However, there are several connecting routes with layovers in other European countries.
By Water: Malta being an island nation, travelling by boat is not only a viable option but also highly recommended. Several cruises travel to Malta from Pozollo in Italy.
To Avail a Tourist Visa for Malta:
One can apply for a visa at the nearest Malta embassy. A short-term tourist Visa allows one to stay in the country for a period of up to 90 days. The Visa remains valid for up to 6 months, with extensions possible under circumstances.
Some of the essential documents required for a Malta visa are:
Original passport with validity of up to 6 months or more from the date of Visa issue
Two recent photographs
Government issued ID card
Original updated bank statement
Travel insurance of more than 30,000 euros
Income tax returns for the last three years
Day wise itinerary
Return flight tickets
Hotel reservation